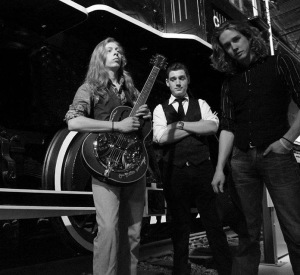 New Video!
The Man I Want To Be – released September 16, 2016
Supercharging the traditions of the Blues with groove, swagger, and skill, Apollo Cruz is Saskatoon's high-octane power trio! Since joining forces in 2012, the members of Apollo Cruz have wowed audiences across Western Canada with their soulful vocals, dazzling musicianship, and tight grooves that bring crowds to the dancefloor. In the following four years, the band has risen to share the stage with Blues legends such as David Wilcox and Big Dave MacLean, as well as up and coming new artists like MonkeyJunk, and the Harpoonist and the Axe Murderer. Apollo Cruz released their debut album "…Your Blues, John" in 2015, and the album is available through iTunes, and Bandcamp!.
Their debut album "…your blues, John." was released July 2015 and can be downloaded on iTunes!


 Apollo Cruz on Facebook

 Apollo Cruz on Bandcamp